Feather Industries provides a variety of products for many different industries. We are an international leader in down and feather processing. We source raw and pre-washed and washed duck and goose feather from a variety of suppliers from all over the world.
We do all processing in-house as well as quality assurance testing with state of the art lab equipment, by a knowledgeable staff with years of experience in the industry. Our lab technician is certified by the International Down and Feather Bureau (IDFB) which provides international quality standards for Down and Feather products. We ship domestically and overseas and provide all relevant documentation for customs.
Canadian Product
The product that we are most proud of, all of our Canadian is grown and processed in Canada, by Canadians from start to finish. A product with a rich history and incredibly unique story, it is one of the most highly sought after down products in the world. The Canadian climate, combined with proper range fed handling of the waterfowl by local (Western Canadian) farmers and the most animal-friendly living conditions results in a product that is natural, strong, and of the highest quality. This is the down and feather that we work hardest for, both in our sourcing, and in our protection of the brand. In an economic climate where counterfeit product has flooded the market, Feather Industries is very active in protecting not just the Canadian consumer, but consumers around the world, from being subject to false and misleading information, especially when it comes to Canadian down.
Goose Down
We offer Goose down, feather and blends sourced from a variety of areas across the globe. With larger down clusters, goose down has a higher filling power than duck down of the same down percentage at a comparable quality.
Duck Down
We offer several qualities of duck down product for sale. Duck down is also often mixed with goose product, to produce special blends that many companies use, while still keeping them cost efficient. Though Duck down typically has a lower cost due to the high demand for goose down, Feather Industries procures many high quality duck products that are often much better that a midlevel goose down product.
Wild Goose
Feather Industries sources different qualities of "Wild" goose down and feather from a variety of sources. The term "wild" is somewhat of a blanket term, which refers to both domestic grey goose down, which is not pure white, and also authentic wild goose down, which in some cases has properties similar to Eider down which make it a very high level product, without the inflated price point. However, these qualities are only available in limited quantities.
Eider Down
Eider down is an extremely rare and high end product offered in very limited supply due to a number of very unique circumstances regarding the bird`s habit, protection and harvest of its down. Eider is a protected bird and it is illegal to harm it. Eiderdown is `farmed` via protected bird sanctuaries which provide nesting areas for the Eider. The ducks themselves then line the nests with their own moulted feather and down, which keeps their eggs warm on the windswept artic breeding areas. All of these outlying factors give Eider down its fabled properties and make it a highly sought after filling for very high end finished product. Furthermore, by law, all down and feather must be procured by hand from the nest without disturbing the ducks, which only adds to the value and rarity of this specialty product.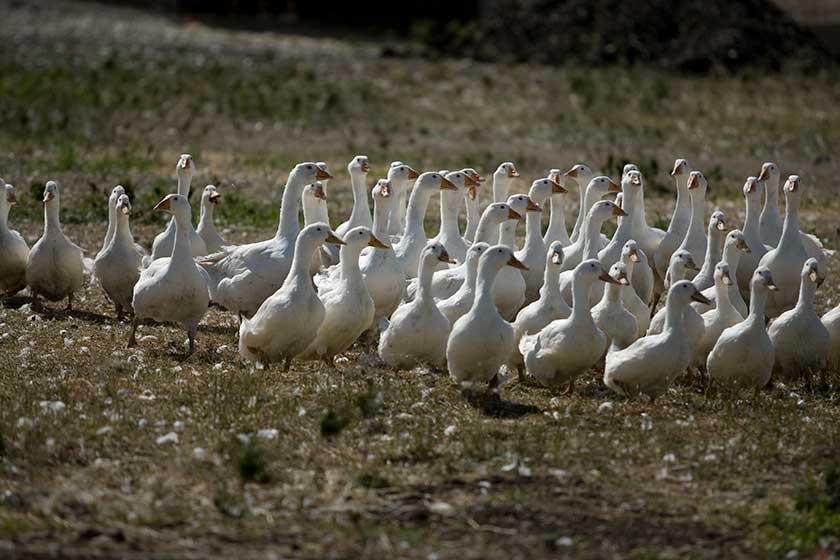 Feather Industries provides several standard blends of feather and down in a variety of qualities. We also produce many proprietary blends of down and feather specially designed to suit individual customers. All of our output is stringently tested and held to the highest standards in quality, cleanliness, and purity, free of foreign contaminants.

Feather Industries' process of sorting and washing our down and feathers renders all of our output hypoallergenic, so anyone can cuddle up to a down-filled product. In addition, all of the by-products produced by our washing and de-dusting are biodegradable, including all the detergents we use to clean our feathers and down, so what we provide is a 100% environmentally friendly product from start to finish. Furthermore, in our factory we do our best to minimize our eco-footprint by recycling water, and constantly looking to improve our energy usage. View our green initiatives.